Description
Description
ULTRA SHREDZ is a blend of fish oils, CLA and other natural Essential Fatty Acids which aid in helping your body target and shred stubborn body fat, promote lean muscle mass, maintain healthy heart function, and support normal cholesterol levels. ULTRA SHREDZ is an ideal supplement for both dieters and extreme athletes.
Stack this product with with THERMX for maximum fat loss results.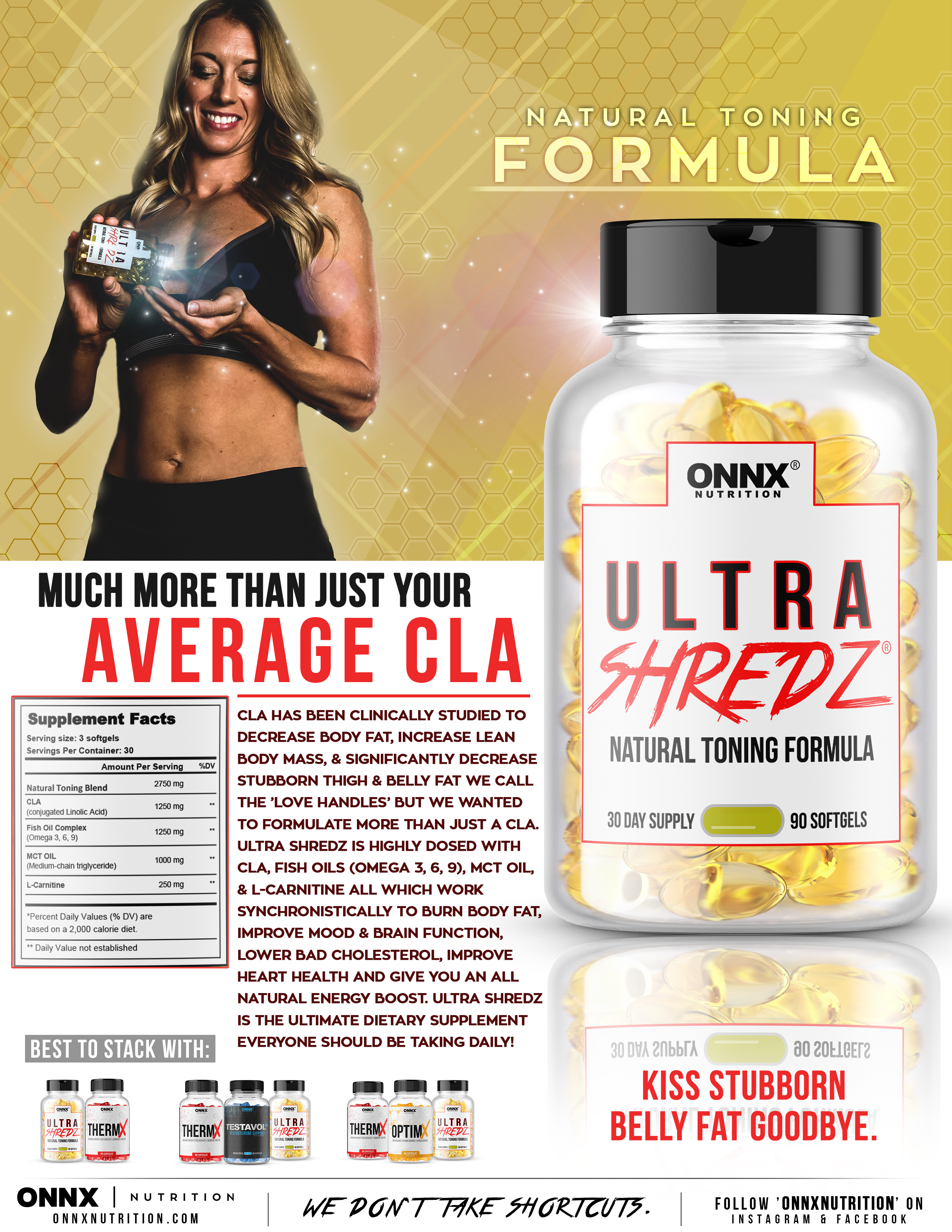 Reviews
Reviews (2)
Love the Shredz!
I use the Ultra Shredz daily! Love getting all my Omega's and CLA in one product!
WORKS!
been taking for 3 months now and down 15lbs! a lot of the weight loss is probably from my diet and workouts buy placebo or not, i'll take the results.
Additional Info
Additional Info
Shipping:

$0.00 (Fixed Shipping Cost)